There has been a significant influx of Cannabis edibles in the market today from different brands, including the CBD gummy. To stand out in the market, you need not only a quality product but also eye-catching packaging. Given that some customers do not have a brand they identify with, it's an opportunity to create a good impression on your potential customers.
Among other CBD gummies arranged on display on the shelf, having a creative and eye-catching CBD gummy package will stand you out in the market. In this article, we will look at five creative CBD Gummy Packaging Ideas to Stand out in the Market and get the attention of curious customers. For a more detailed explanation of how these innovative designs will help push your brand, keep reading.
Requirements for CBD Gummy Packaging to Stand Out in the Market
Before choosing an innovative, fun, and eye-catching package for your product, it's essential to follow the lawful procedure for packaging. Following these requirements will ensure your business is following due process. Some of the things to consider for your packaging are:
Package CBD gummy in child-resistant material
Opaque packaging
Tamper-proof
Reusable materials in case of more than one use.
Well protected packaging
The labeling of your CBD gummy should contain vital information that consumers should know, which includes:
Manufacturing and packaging date
Expiration date
Allergens
Batch number
If the THC content contained is above the reactional amount, you should label it " For Medical Use Only
Government-Issued Warning on Cannabis Usage
Provide information on the per serving in grams and milligrams for the fat, sodium, sugar, and carbohydrates.
Producer information and Contact information
Creative CBD Gummy Packaging Ideas to Stand out in the Market
Green Color Printing
The color green seems an effective way to package your CBD gummy. It creates a significant overlap between the product and the environment. Apart from the green color of marijuana, green represents something natural and organic which helps in making it more eco-friendly. Using traditional printing does not work well with the environment as some of them are harmful to the environment.
Green printing is preferable for CBD gummy design. When printing, ensure that the method and the ink used follow the rules of international sustainability. These standards give you the guidelines to follow that help to capture the attention of your potential customers in your market.
Prioritize Minimalist CBD Gummy Packaging
Using a minimalist concept design is one method that fits your CBD gummy packaging. It gives the product a clean and attractive look. This design concept consumes less material, using only necessary add-ons while packaging. As a result, helping to curb wastage saves energy and resources used in producing them. Also, minimize the graphics, illustrations, and color combinations used.
This simple yet minimalist design sits perfectly on the shelf in the store. To ensure your CBD gummy packaging follows the minimalistic concept, use only simple methods that are readable and understandable. You might use bold writing styles with colors that complement one another to highlight the features and create brand identity awareness.
Use Recyclable Packaging
One great idea for your brand is to use CBD gummy boxes that you can recycle. Suitable recyclable materials produced from wood pulp are appropriate. These materials include a bux board, Kraft stock, cardboard, etc. These materials are not only recyclable but also eco-friendly, which makes them great for packaging.
Most people shopping for Cannabis edibles will prefer products packaged in eco-friendly materials, so using them is a plus to your business. Again, processing these products takes a minimal amount of effort and resources to produce, thereby helping the company to minimize costs so they can use their resources for other things. Since these materials are recyclable, you reduce the total cost of making them because your company is not buying new materials, which invariably saves you more money.
Optimize Your CBD Gummy Packaging by Cutting Out Extra Designs
During production, a lot of work goes into the design, especially when working on bulky packages. This bulk production usually ends up with piles of waste which is not a good thing for your business. If you want to grow and expand your business, then you must ensure you minimize wastage and pollution in the environment by making your business as eco-friendly as possible.
To achieve this, you must ensure that your CBD gummy packaging is optimized to be eco-friendly. If, after production, you have different designs, cut them off. You should also remove any unnecessary add-ons with no business on your packaging. It will reduce the weight of your package because failure to do so will only increase your shipping cost.
Use Healthier Packaging Materials
Manufacturers usually use plastic for packaging because they provide a clean and smooth finish. They are aesthetically appealing, but at the same time, plastic films are not suitable for the environment because they are not biodegradable, nor can they be recycled.
To maintain your brand, you must reduce the use of plastics as they are known to emit harmful substances like carbon into the environment. You want to create a green brand that will stand out in the market among other competitors. So, instead of these plastics, you can use other eco-friendly alternatives for packaging.
As a manufacturer, you must not concentrate on only the monetary aspect of your business but also care for the health of your consumers. It's essential that the packaging used for your CBD gummies complies with sustainable standards. Showing that you only use safe packaging for your products will only make consumers trust you, which would likely make them your loyal customers and increase the demand for your products in the market.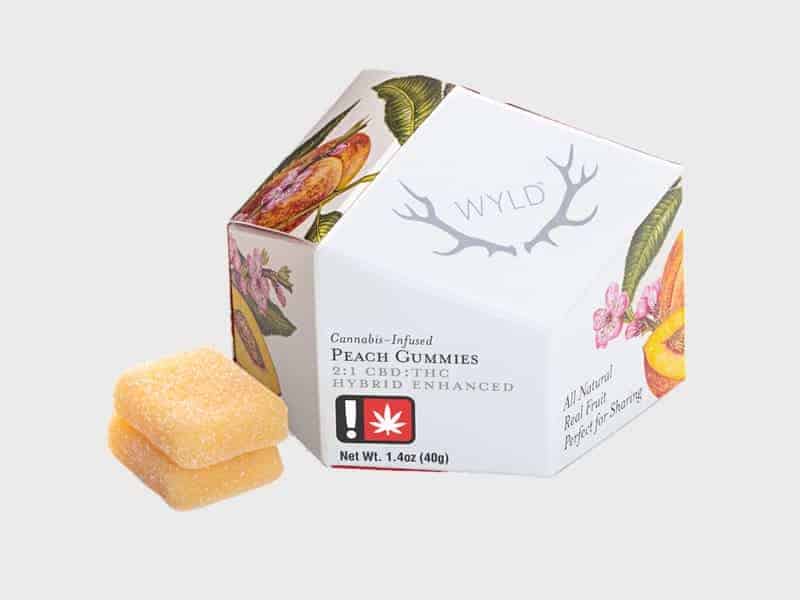 Ready to Make Your CBD Gummy Packaging Stand Out? Contact Hemployd Today!
Every day there is an influx of CBD gummies with beautiful, unique, and fun packaging from other brands. As a vendor, you must make quality investments to make your brand excel, and excellent packaging is a great way to start. To get a unique, you need the services of a professional packaging company that will help you with packaging.
Hemployed is your one-stop solution supplier. Our engineers constantly update you with the latest and trendy designs, and you can find one that suits your brand. Check us out today to get some of our outstanding samples for free. We follow all the legal standards to give you a brand identity to make your brand stand out.